Atomberg
Introduction
Do you want to buy energy-efficient fans online? Then, you can opt for Atomberg's BLDC Fans, which are the most energy-efficient fans in India.
BLDC stands for Brushless Direct Current Motor, and it comes as a revolutionary technology to enhance and improve the experience regarding fans. BLDC fans can save loads of energy that means you can expect to save a significant amount in electricity bills every year.
It is not the end of the advantages of owning a BLDC fan. These fans can operate silently. Moreover, a remote control is also there to streamline the operation. As a result, you can control your fan's settings without leaving your seat. All these factors prove that BLDC fans are truly revolutionary fans.
Advantages of BLDC Motor Powered Atomberg's Fans
BLDC (Brushless Direct Current Motor) is the most energy-efficient motor in India. Atomberg fans are manufactured with a BLDC motor. These fans have already been considered future fans. It's time to know about the exciting benefits of BLDC motor powered Atomberg's fans:
Extremely Efficient:
Did you know Atomberg fans need only 28W of energy for operation? The credit goes to BLDC motor. This revolutionary motor consumes only around one-third of energy as compared to that of an induction motor.
Moreover, BLDC motor-powered Atomberg fans come with great longevity (three times) even while running on an inverter battery.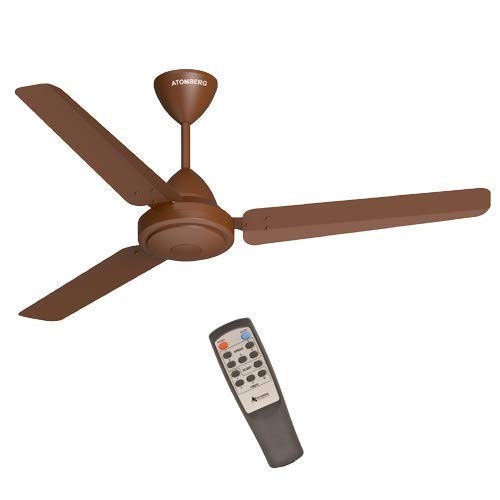 Silent Operation:
Don't you like the noisy operation of fans? Then, Atomberg fans will make an ideal option for you. The great amalgamation of the AtomSENSE algorithm and advanced electronics has made it possible to render noiseless operation.
Bid Adieu to Heating:
Do you know heating lowers the longevity of an electrical appliance? Fortunately, BLDC motor-powered Atomberg fans do not show heating-related problems. As a result, these fans can keep running for a long time.
Smart Remote Control:
Isn't it rather inconvenient to leave the place to change the fan's setting? However, Atomberg fans have brought a smart remote control to enhance the experience of customers. That means there is no longer any need to interact with the regulator, pressing a remote control button will do the work.
Consistent Operation:
The revolutionary Atomberg energy-efficient fans ensure a consistent operation despite fluctuating input voltage. That means you can expect a reliable operation every time with BLDC fans.
Why should you stop using Poor-quality Fans?
Say a Goodbye to the Inefficient Motor:
Why should you bear the pain of using a poor-quality fan running on an inefficient motor? Such fans consume loads of energy and lead you to pay a huge amount of electricity bills. Inefficient motors consume 75-80W of energy.
Moreover, heating also comes as a big concern for such fans, which impacts the lifetime of the fan. Switch to BLDC motor-powered Atomberg fans and see the differences yourself.
Noisy Operation:
Noisy operation of poor-quality fans can destroy your good night's sleep and peace of mind. If you want to get rid of this disturbance and annoyance, bring Atomberg fans today and have a great experience of silent operation.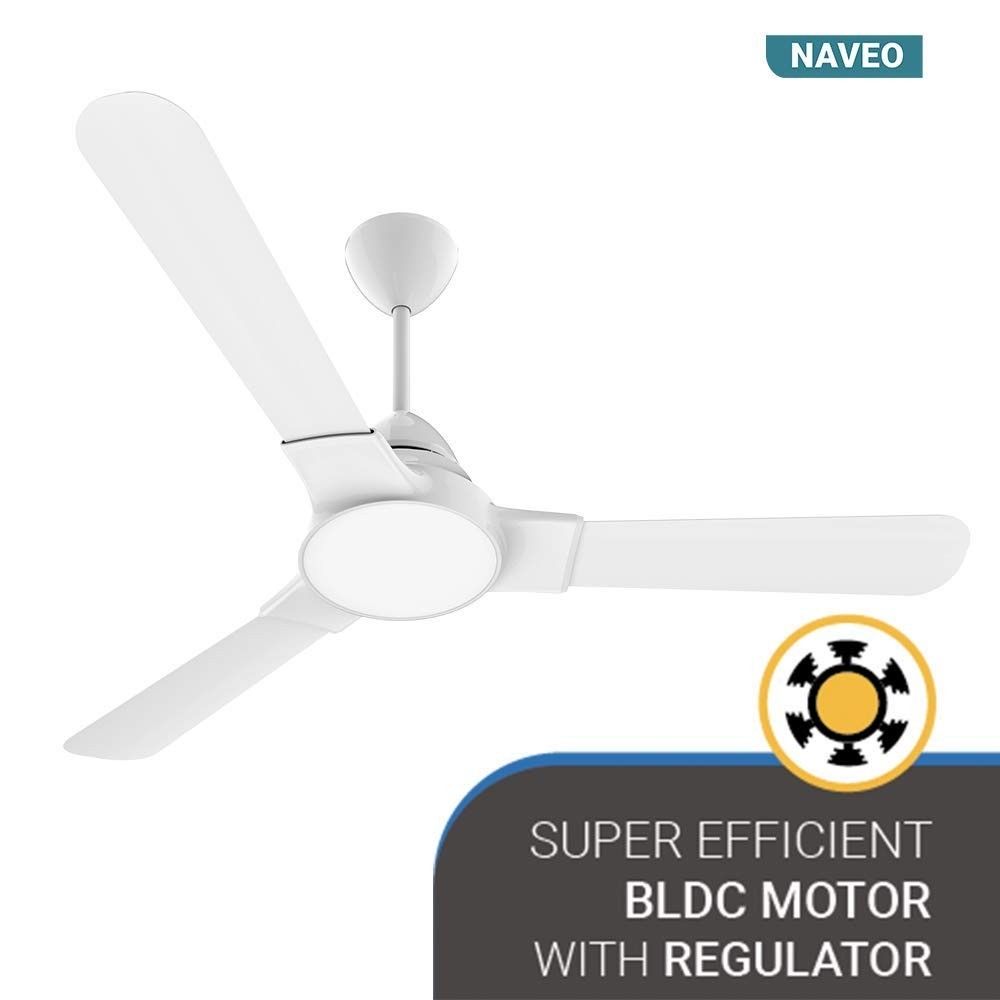 Non-consistent Operation:
Did you know poor-quality fans depend on the external capacitor? It causes increased electricity bills. The best solution is Atomberg fans. You will be no longer need of depending on an external regulator to change the settings.
Moreover, when it comes to the design, size, and material preference, you can rely on BLDC motor-powered Atomberg fans.
No Possibility for Innovation:
Poor-quality fans do not come compatible with IoT. Moreover, there is no room for innovation in such appliances. It is time to start using Atomberg fans and take your experience with fans to the next level.
Get Ready to have an amazing experience with Atomberg Fans
Atomberg fans are ready to provide you with a brilliant experience with its AtomSENSE algorithm. This advanced algorithm can keep track of several motor variables in real-time. Even the algorithm can regulate the motor with the ace. All these factors make sure of fantastic motor performance.
The AtomSENSE algorithm also features protection handlers, which ensure the safety of the motor from a sudden voltage rise. Besides, this algorithm also safeguards the motor against a sudden current rise in coil, coil heating, etc.
BLDC motor-powered Atomberg fans keep the friction at bay and that is how the related power losses also get zeroed. The sophisticated algorithm coupled with advanced electronics drive can operate the motor with the ace. It is time to make the right choice and opt for Atomberg fans.
Wrapping Up
BLDC fans are path-breaking fans indeed. The tremendous features, sophisticated designs, and energy efficiency have made them a must-have for all residential and commercial places. Hence, if you want an energy-saving ceiling fan for your place, go for BLDC fans. Various types of BLDC fans are available in different designs. Choose your favorite option today in your nearest Pittappillil Agencies!