Air Conditioners: What are the Types?
Air conditioning systems are mainly of six types available in the market. Every type of AC has been manufactured to cater to a specific purpose and fulfill the need of a certain space. Different types of air conditioners are Ductless Mini-Split, Portable Air Conditioner, Geothermal Air Conditioner, Central Air Conditioner, Hybrid / Dual Fuel Air Conditioner, Smart Air Conditioner, and Window Air Conditioner. Customers can opt for the right AC, as per the requirements.
Fixed Speed System & Inverter System
Fixed speed AC (also called non-inverter or standard AC) comes with single-speed and direct motor operation, which is on and off. However, when the machine reaches the intended temperature, it turns off. A fixed speed system works at no capacity or full capacity. No other modes are available. The "on & off-cycle" causes the electricity wastage. Moreover, the fixed speed system cannot maintain continuous room temperature.
On the other hand, an inverter system is available to correct the temperature variations and keep the energy wastages at bay. That means the inverter system corrects the drawbacks of the fixed speed system. The inverter system makes use of variable speed to access 100% control over the compressor motor. It ensures the optimal performance of the system.
How to choose an appropriate Ton AC for the Desired Room?
Check Out the Room Size:
Did you know room size comes directly proportional to the AC's capacity? That means a spacious room would call for an AC of more capacity than that of a small room. Therefore, it is necessary to figure out the AC's capacity depending on the size of the room, where the AC would be installed.
For instance, a room of 100 to 120 sq ft of size calls for an AC of 1-ton capacity. If the room is more than 180 sq ft, the AC's capacity should be 2-ton or more.
Note that cooling also depends on the sunlight amount coming into the room. Therefore, it is also an essential factor to consider.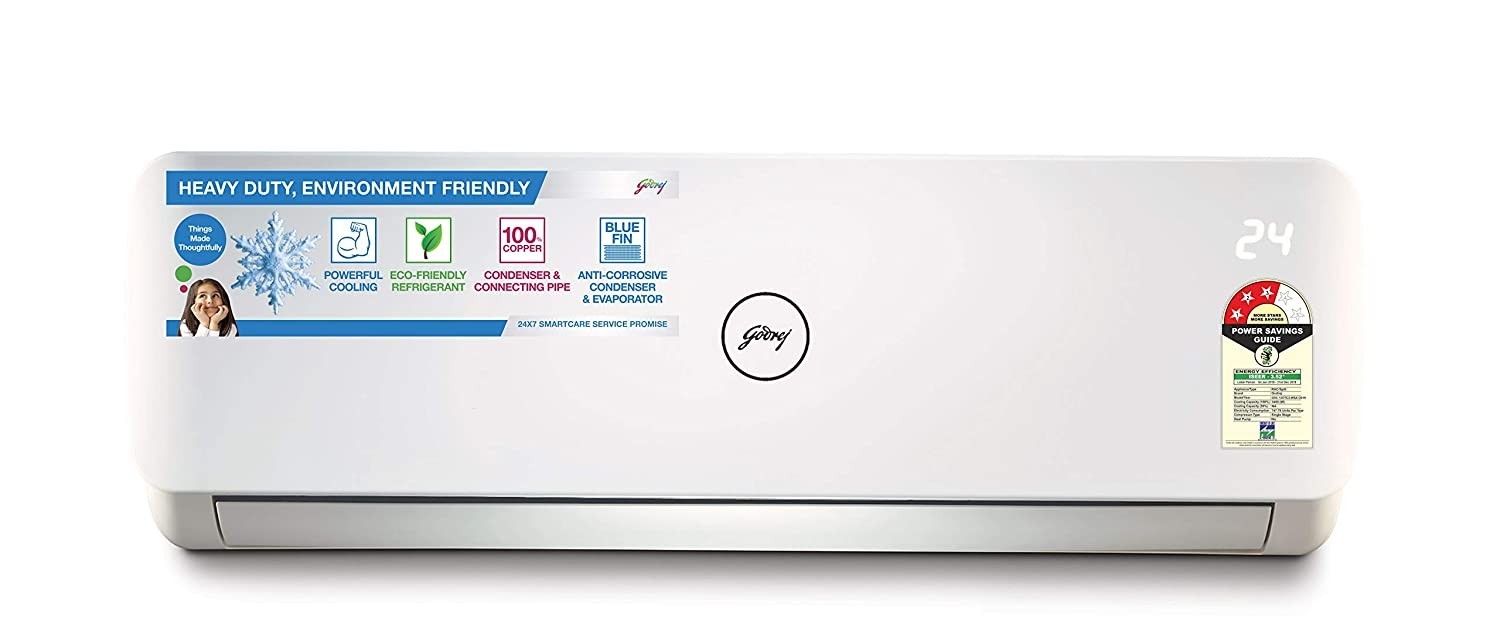 The Position of the Apartment:
Note that top-floor apartments call for ACs with more cooling capacity. It is because sunlight directly falls on the top-level apartments. That means sufficient cooling of such apartments needs ACs of higher capacity.
You must also decide about the type of AC that you would need for your home. Two main types of ACs are available in the market: split AC and window AC. Windows air conditioners are comparatively budget-friendly and they feature a single unit. On the contrary, split air conditioners comprise two parts: compressor and blower. The blower is installed inside the room, and the compressor is positioned outside the same. However, both parts call for sufficient ventilation space for appropriate cooling.

Energy Efficiency of Air Conditioners
EER stands for Energy-Efficiency Ratio, which is an energy performance rating. It is mainly dedicated to cooling devices. When it comes to comparing various air conditioners (in terms of energy efficiency), the energy-efficiency ratio comes as a critical aspect.
Coming to the star rating system, it is all about an electric appliance's energy efficiency. The efficiency of an electric appliance is associated with the number of stars. An electric appliance is highly energy-efficient if it comes with a higher star rating (more number of stars). The star rating system starts with 1 star and continues up to 5 stars.
The inverter air conditioner comes as the most energy-efficient option. Moreover, it is a more smoothly operating and economical solution as compared to the fixed speed air conditioner. The inverter AC makes use of less energy for operation owing to the variable speed compressor. Besides, the option of AC is also environment-friendly and silent in operation.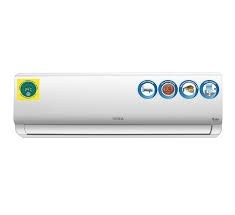 What is a Wi-Fi Enabled Air Conditioner?
Wi-Fi Air Conditioners make use of the Wi-Fi connection of the respective home to get the Internet connection. Such types of ACs can be controlled remotely by the user's tablet or smartphone, via an app. If a person has more than one Wi-Fi AC at his/her home or office, it is too easy to control all of them via a mobile device. In short, smart home automation has streamlined the lives of the customers.
Choose a Top-notch AC from Pittappillil
Pittappillil comes with a huge assortment of Air Conditioners (AC). Air Conditioners from both segments of Split and Portable are available here. Some of the options of Split ACs in this regard include SPLIT AC MICROMAX FS 1.0T 3S ACS12C3T3QS6WH, DAIKIN FS 0.8T 3S FTL28TV16X2, GODREJ FS 1.0T 3S GSC12OTC3-WSA, SPLIT AC LLOYD FS 1.0T 3S LS12B32MX1, KELVINATOR 1T INV 3S KAS-X12301B, SPLIT AC ONIDA INV 1.0T 3S IR123URA, SPLIT AC ONIDA INV 1.2T 3S IR153IDM, GODREJ FS 1.0T 3S GSC12ITC3-WTA, etc.
When it comes to portable ACs, Pittappillil offers PORTABLE AC LLYOD 1.0T LP12B01TP and PORTABLE AC BLUE STAR FS 1.0TBS-CPAC12DB.