Introduction
Are you in need of a dishwasher at your place? Then, you have already made a wise decision. When it comes to the list of efficient home appliances, a dishwasher secures a top rank. In short, a dishwasher comes as an extremely efficient as well as environment-friendly machine.
The owner of a dishwasher can stay away from the cumbersome task of manual cleaning and scrubbing of dishware and cutleries. It saves time and helps to keep up the hygiene of a kitchen.
However, you can expect to extract the maximum benefits of a dishwasher if it is of top-notch quality. Pittappillil has brought in an assortment of high-quality dishwashers at your service at budget-friendly price structures.
Pittappillil: Which Dishwashers are Available?
Pittappillil offers DISHWASHER LLOYD LDWC08AWD1DD, DISHWASHER HAFELE AQUA MINI, DISHWASHER LLOYD LDWF14PSB1IC, DISHWASHER BOSCH SMS66GW01I, DISHWASHER IFB NEPTUNE VX, DISHWASHER FABER FFSD 6PR 12S NEO, DISHWASHER HAFELE AQUA 12S, DISHWASHER BOSCH SMS66GI01I, and DISHWASHER LG DFB424FW. It is time to take a look at some of the above dishwashers in brief:
DISHWASHER LLOYD LDWC08AWD1DD:
70 °C Thorough Wash:
The LDWC08AWD1DD dishwasher washes dishware at 70 °C (a thorough hot wash). As a result, your utensils can get cleaned from all sorts of bacteria and germs. The dishwasher makes sure of a complete hygienic wash every time. That means you can bid adieu to manual washing and start a journey with the LDWC08AWD1DD dishwasher.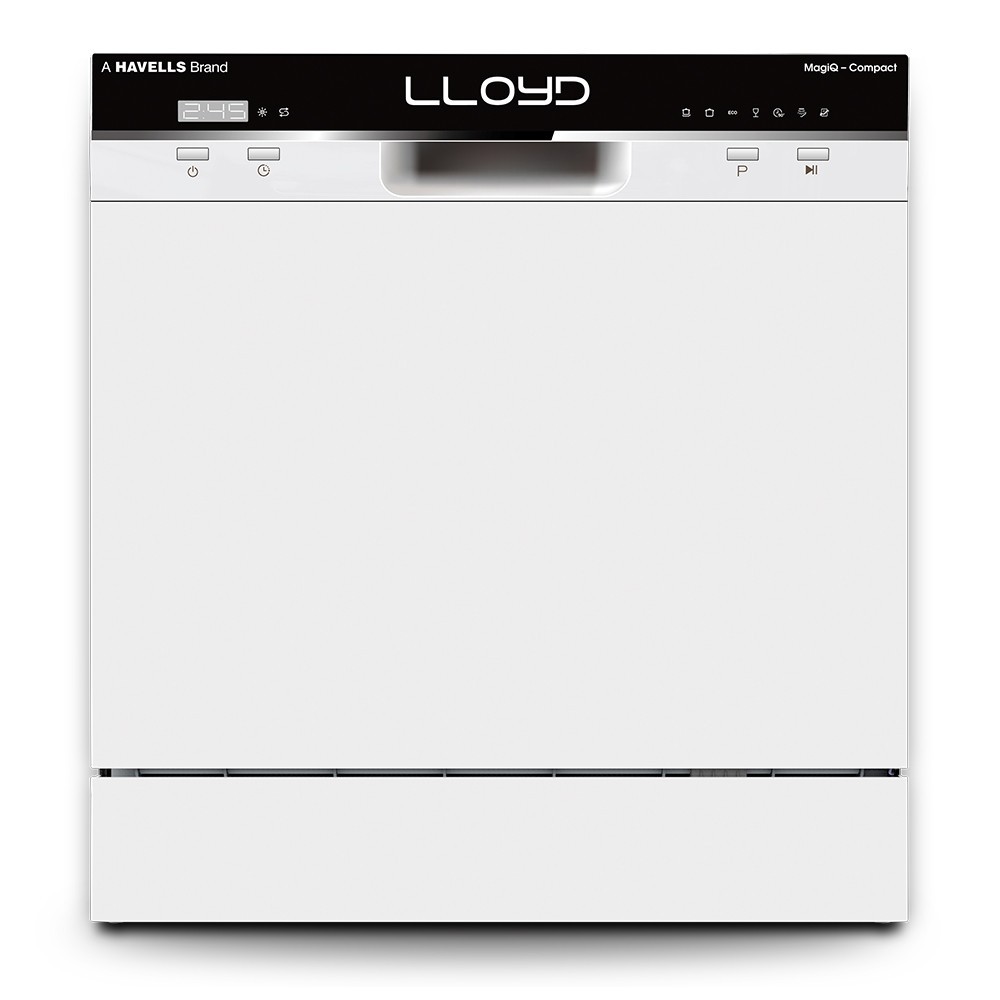 7 Wash Program:
The LDWC08AWD1DD dishwasher comes with 7 Wash Options, which start from Eco Wash to Intensive in the temperature ranging from 45°C to 70°C. These features would help you in washing your dishwasher and cutleries without any mess.
Foldable Baskets:
The LLOYD LDWC08AWD1DD dishwasher comes with foldable baskets, which means you would have additional space for all of your larger dishware. Moreover, the device comes with the convenience of flexible loading of dishware. The compact size of the LDWC08AWD1DD is an added advantage for the user.
Amazingly Quiet:
The dishwasher performs its actions in great silence at a minimum noise of 49 dB.
Delay Start:
The LDWC08AWD1DD dishwasher can work with a delayed start of one hour to 24 hours. As a result, you can opt for washing dishware, at your convenient time. It's really a smart solution, isn't it?
Best-in-class Express Wash:
The device can complete washing the less stained dishware within only 35 minutes.
DISHWASHER HAFELE AQUA MINI:
Active Clean Technology:
The Aqua Mini dishwasher comes with the Active Clean Technology that keeps 99.9% of germs at bay from dishware by maintaining consistent temperature (more than 60°C) throughout wash cycles.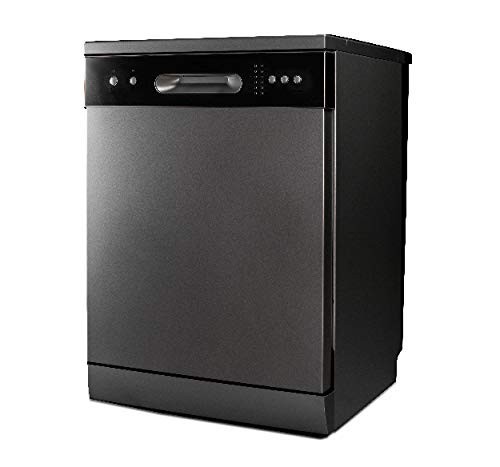 Excellent 7 Wash Programs: The device features seven wash programs namely 90 Minutes, Intensive Clean, Eco Wash, Regular Wash, Self Cleaning, Glass Cleaning, and Rapid Program.
The Convenience of Touch Shelves: The Aqua Mini dishwasher exhibits soft-touch shelves to hold the dishware firmly yet gently. As a result, you can stay assured about your dishware that the dishwasher would keep any sort of wearing and scratch at bay in times of wash cycles, loading, and unloading. Furthermore, these shelves come as nylon-coated, which means cleaning them would be a breeze.
DISHWASHER LLOYD LDWF14PSB1IC:
A Full Hygienic Wash:
The LLOYD LDWF14PSB1IC dishwasher can wash dishware at 70 Deg. That means you can expect a perfect hot wash of your utensils. As a result, the dishwasher can help your dishware to get rid of all sorts of bacteria and germs. Use the LLOYD LDWF14PSB1IC dishwasher and you would get a hygienic, complete wash always.
Best-in-class Cutlery Drawer: The LDWF14PSB1IC dishwasher comes with a True Infinity Cutlery Drawer. It signifies the device has made use of the available space with the ace by incorporating an additional cutlery drawer on the top shelf.
More Features: The LLOYD LDWF14PSB1IC dishwasher can determine the water and time needed on its own when it comes to cleaning dishware. The device also comes with three Auto Wash Cycles to perform washing for various types of dishes. These three Auto Wash Cycles are Auto Delicate, Auto Heavy, and Auto Normal.
Smart Cleaning: The LDWF14PSB1IC dishwasher performs smart cleaning by choosing between the lower shelf and the upper shelf of the basket. Thus, the dishwasher can save water and time to ensure perfect cleaning performance.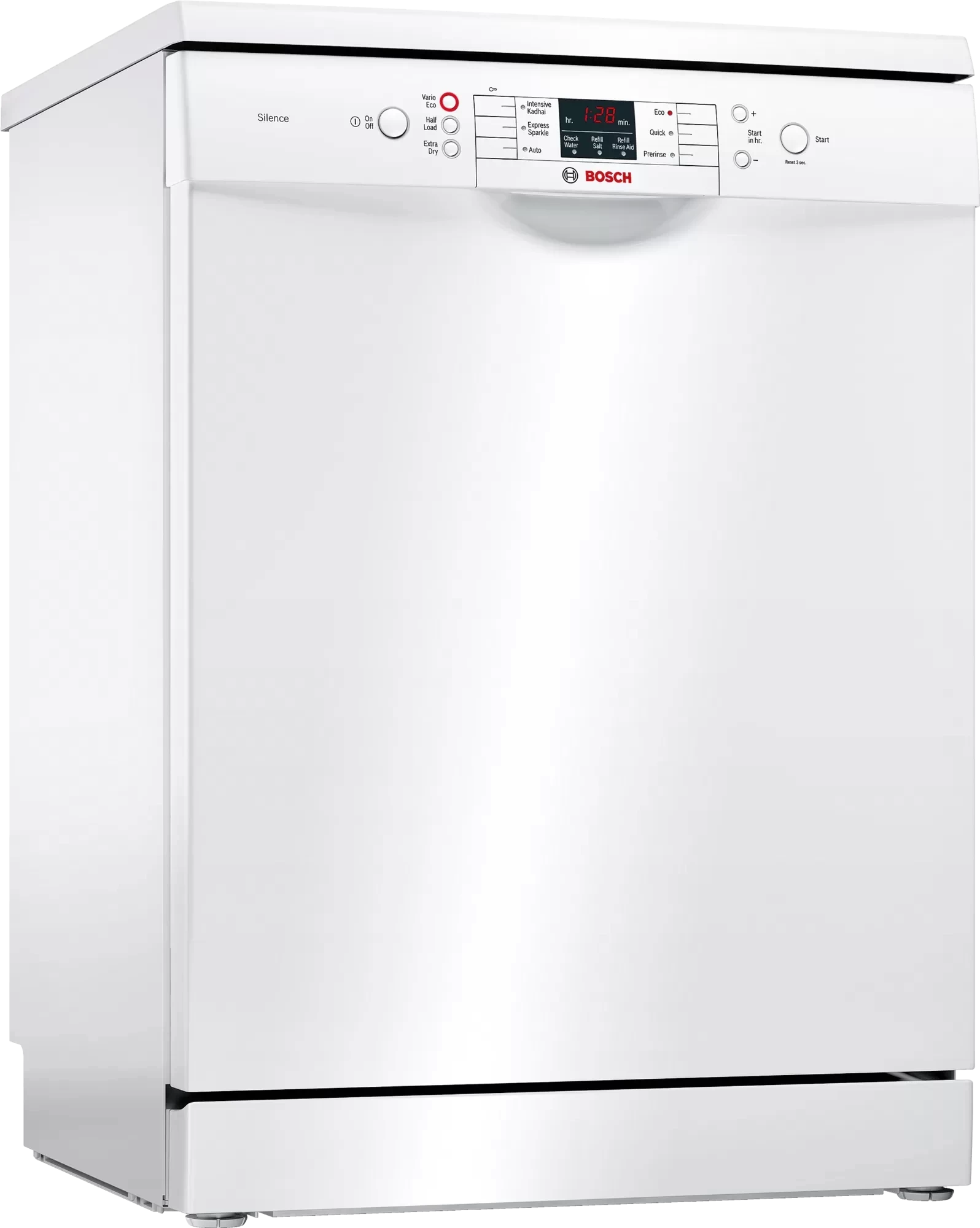 DISHWASHER BOSCH SMS66GW01I:
12 Place Setting: The SMS66GW01I dishwasher features a 12 Place Setting, which is an ideal solution for a family comprising up to six members. The one-place setting of the dishwasher contains a dessert plate, soup bowl, dinner plate, spoons & fork, and so on.
Great Water Saving: The BOSCH SMS66GW01I makes use of 10-litre of water. On the contrary, hand washing can use at least 60 liters of water. Other than saving water, the SMS66GW01I dishwasher can also save time.
It is time to buy a dishwasher in Kerala for you from Pittappillil.