Pittappillil agencies - One stop destination for all the home appliance needs
Are you excited for the great/mega appliances sale this Onam? Yes, you have heard it right. It is happening in Pittappillil agencies. It is the reputed electronic appliance showroom that is located in Perumbavoor, Kerala. It has a chain of home appliance stores in and around Kerala. There are around 45 outlets in 32 towns. They sell all types of quality home appliances at affordable prices and now this Onam is going to bring you much more exciting offers. You can buy the home appliances with high confidence at Pittappillil agencies. They are a trusted store in Kerala.
You can shop for all kinds of home appliances such as refrigerators, freezers, air conditioners, ovens, washing machines, ceiling fans, and many more at this agency. The store allows you to shop for the appliances right from the comfort of the place. When you order the appliance, these people will ship to your destination at the given time without causing any kind of damage to the appliance. These people will sell the appliances of various brands that are known for quality in the market. There is also round the clock customer support available to answer your queries. It is known to be the one-stop destination to buy all the home appliances in one place.
The Pittappillil agencies provide the following home appliances. The list may have few appliances, but we sell many more on this Onam season that meets all your home and kitchen needs.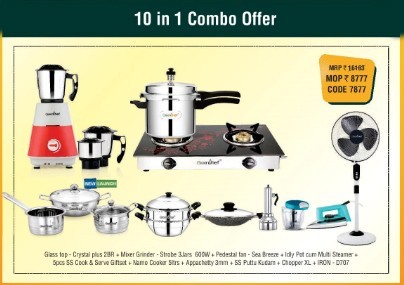 Large appliances category
Lists of home appliances that are sold by this agency in this category include:
Dishwasher

The agency sells the dishwasher of the Bosch brand that comes with a warranty and saves a lot of energy. There is no need for people to wash every dish by hand when they have this dishwasher. The dishwasher models that are offered in this store will let you wash a lot of dishes at one go.
Refrigerator
The store sells the refrigerator of various brands such as Panasonic, Samsung, LG, Whirlpool, Godrej, and Liebherr. The capacity of the refrigerator would range from 185L and above 700 L. You can get the refrigerators that are of 2-star, 3-star, 4-star, and 5-star ratings. The doors of the refrigerators would be side by side, double door, single door and multi-door. The price range of the fridge would be competitive and fits in your budget.
Microwave oven
The store has the microwave ovens of a wide range of brands such as Bosch, Bajaj, and Panasonic, LG, Whirlpool, Godrej, IFB, Samsung, and Morphy. Different types of ovens are sold. It can be of solo, convection, and grilled type. The capacity of the oven would range from 17 liters to 42 liters. This store has a microwave oven that fits in the small to large family needs. You do not have to burn holes in the pockets to buy the ovens.
Air conditioners
The summers are too hot, and one cannot live without the air conditioners. If you are planning to buy the air conditioners, you must land at Pittapillil agencies. There is always a sale on the appliances, which will reduce the burden on the pocket.
This agency sells two different types of ACs. These include - split AC and portable AC.
There are different brands of split AC being sold by this agency such as Panasonic, Samsung, LG, Godrej, Hitachi, and blue star, Micromax, Onida, Carrier, and Forbes. The capacity of the AC would range from 1.0 ton to 3.0 ton. You can buy the capacity based on the square feet of your room. You can also get the air conditioner that is of 3 stars, 4 stars, or 5-star ratings.
TV & Home entertainment
No home is complete without a television. It gives ample entertainment for the people round the clock.
Television
There are different brands and models of TVs sold by this agency. The brands include Panasonic, Samsung, LG, Sony, Micromax, and Ibell. You can also get the screen size in different ranges, starting from 60cm to 100.30 cm.
HI-FI System
The Hi-Fi system allows you to enjoy the theatre-like experience right in the comfort of the home. There are different models of this system sold by this agency. There are two top brand Hi-Fi systems; you can buy in this store, such as LG and Sony.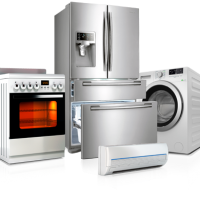 Home & Kitchen appliances
If you are newly married or bought a new home, it is time for you to buy all the kitchen appliances at one go. This costs you less. The Pittapillil agencies are the right place to land and shop all the appliances that you need to have in the kitchen. These people are known to sell only quality appliances. These people sell all kinds of kitchen appliances such as beater, air fryer, mixer grinder, iron box, induction cooker, chimney, emergency light, electric kettle, frypan, soda maker, toaster, gas stove, hand blender, vacuum cleaner, water purifier, water heater and so on.
Air quality and circulation
If you are looking for different types of fans at one location, then Pittapillil agencies are the right place to find different types of fans. These include - ceiling fans, wall fans, table fans, pedestal fans, exhaust fans, coolers, and air purifiers.
Enjoy shopping with Pittappillil agencies offering great Onam appliances sale in Kerala. The most exciting offers are waiting for you.